upsssss...... enggak kerasa ud jam 12.00 am.....
today g fitness ama eulis, truss... td jam 19.00 pm di traktir nonton ama fifi "torceng"
sebagai traktiran ultahnya dia.
anak2 yang dateng mayan banyak, ada nissa, iskandar, joey, nina, riri, cinta and indra, yuli, enchob and partner, anty and andri, baim, bayu and yg lain2.
kita nonton mr and mrs smith, filmnya bagus and seru, a little bit funny tooo.....
kita pake baju dengan code dress pinky, (walaupun kgk semua pake baju pink)
seneng bgt d uda lama kgk kumpul2 bareng. :p
abizzz nonton seperti biasa kebiasaan kami adalah berfoto2, so kita berfoto2 ria di dpn pintu masuk (disamping cafe olala) and this are some of them.....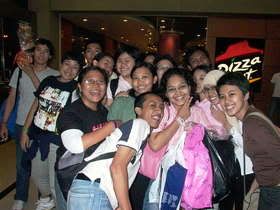 anak-anak yang nomat bareng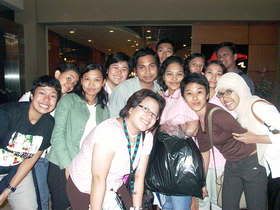 mejeng after nonton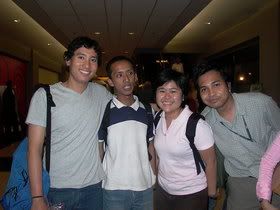 bayu, riri, gw and baim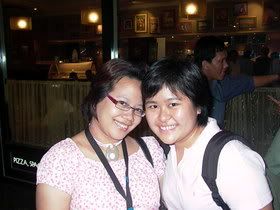 me and my lovely sis nissa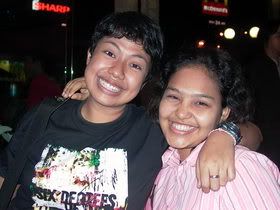 enchob and fifi "the birthday girl"
aaaghhhhh.......ud ngantux hmmm..... harus bobo neh soalnya bsok mo psyco test @ xl.
so from my point of view to day is a lovely monday :p